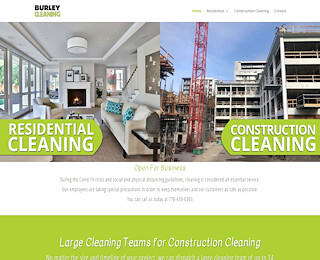 Six Factors To Consider Before Hiring Home Cleaning Services In Victoria
The pressures of our daily lives can sometimes make it difficult for us to find time to do the home cleaning. Many people get to work as early as 7 am and may not return home until very late in the evening. Therefore, in order to save yourself some undue stress and yet come back to a well-cleaned home, there is need to hire a professional cleaning service. There are several advantages of hiring a professional home cleaning service for the cleaning of your home. Aside from helping to save some of your time, these agencies have the tools and equipment to perfectly clean your home from top to bottom within a short period of time.
There are so many professional home cleaning services in Victoria, such that it can get quite confusing to know the exact one to hire. In order to make your choice somewhat easier, here are six factors that you should consider before hiring a home cleaning service in Victoria;
1) Location:
Location is key to any business, so also to home cleaning services in Victoria. Before hiring a cleaning service, ensure that they are located near your home or any building that you would want them to clean. This makes it easy for them to come over quickly to your home to handle your cleaning, particularly when you need their services urgently.
2) Cost:
Of course, cost is an integral factor to consider when hiring home cleaning services in Victoria. It is important you inquire the cost of the agency's cleaning services and how they charge their client; do they charge hourly or per room? For the sake of comparison, you may get quotes from a couple of different cleaning agencies. Your goal is not to find the cheapest service, rather arrive at the agency that will offer the highest quality service.
3) References:
What are people saying about them? What people are saying about them will give you an indicator of who they really are. There are two ways of getting references, the first is to inquire from friends, families, and neighbors who may have used the cleaning service before, and the second is to ask the cleaning agency itself for a list of references from past and present clients.
4) Security checks:
Many times you will have the cleaners from the cleaning agency in your home when you are out to work or some other business. It is important that these cleaners have been vetted by their agency and have been deemed to be trustworthy. You are to inquire from the agency about their security checks to ensure their cleaners can be trusted.
5) Insurance:
It is important that the cleaning service you hire be well insured. This factor is important so that in cases where some of your properties are damaged during cleaning or something get lost, you can rest easy knowing such items will be replaced.
6) Services:
Another factor to consider before hiring home cleaning services in Victoria is the service they offer. Ask for a list of services that the agency offers. This is to be sure that the agency can handle all you have in mind; this would prevent unnecessary friction in the future.
Home Cleaning Services Victoria
Burley Cleaning
778-430-0303
858 Esquimalt Road Victoria, BC
View Larger Map