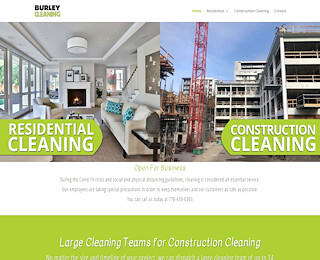 Cleaning Services In Victoria: Removing Pet Hair From Your Furniture
Pets are important members of the home. They live indoors and tend to leave some fur on the furniture. This may be difficult to remove especially when the furniture fabric collects fur. You can easily handle this problem by hiring cleaning services in Victoria.
It is true that hiring professional cleaning services in Victoria will reduce the prevalence of pet hair around your house. However, you have the option of doing the work by yourself. This article will show you ways to minimize the fur attack on your furniture.
These methods below are the best and most effective.
The Lint Roller
The lint roller hack is a common one, and most people have used it before to get rid of pet hair on regular clothes. This hack can also be used on furniture, rugs, car upholstery, and more. To use this method, simply wrap your paint roller with some duct tape with the sticky side facing out. You can use it in any direction on the fabric, and it will pull the hair out with ease.
The Rubber Broom
Rubber brooms can come in handy for pet owners with a large rug or even a carpet. It is far better than a shower squeegee since you will not need to go down on your knees and hands to use the broom. The rubber broom has bristles that dig into the carpet fibers an pull up fur trapped inside that cannot be reached by vacuum cleaners. In addition, it can be used while you stand, reducing the possibility of developing backaches.
The Rubber Glove
The rubber gloves are essential in every home. They are commonly associated with grandmothers for different tasks in the kitchen. This tool can also come in handy for fur removal. To use it, dampen it slightly and use it over the surface where the fur has accumulated. It sticks to the hair and pulls them out. The best part is that your hand can remain clean during the process. Try this hack to get rid of pet hair.
The Pretty Cover-up
Sometimes you need to try a totally different approach to get results. The pretty cover-up is one weird but effective approach. For this method, simply cover the hot spots. Spot the areas where the pet loves to lay down and use a slipcover to cover it. You can use any easily washable item for this purpose. Some other options include a drop cloth, sheet or washable rug. It will ease your clean-up process. All you will have to do is remove it, shake and wash it. You can replace it immediately after washing.
The Prevent Defense
A great way to prevent the accumulation of pet hair is brushing the pets outside every day. When you do this routinely, you decrease the amount of hair that can be stuck on your furniture. It will also reduce the amount of work you will have to do to clean it up. Ensure that you use a good brush to keep your pet comfortable.
You can also opt for cleaning services in Victoria to save you the trouble of cleaning your pet hairs.
Burley Cleaning
778-430-0303
858 Esquimalt Road Victoria, BC
View Larger Map