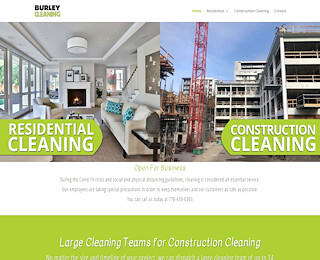 Trying to decide which professional cleaning company to hire is a tough one. You want someone trustworthy, experienced, and professional. But you don't want to break the bank!
Cleaning Company Victoria
strikes the perfect balance between inexpensive and expert professionally trained cleaners. Burley Cleaning arrives with a 2 person cleaning crew carrying all necessary supplies and equipment and even comes in a cute little Burley Cleaning car! Learn more at www.burleycleaning.ca or phone 250-686-6507.
Burley Cleaning
778-430-0303
858 Esquimalt Road Victoria, BC
View Larger Map